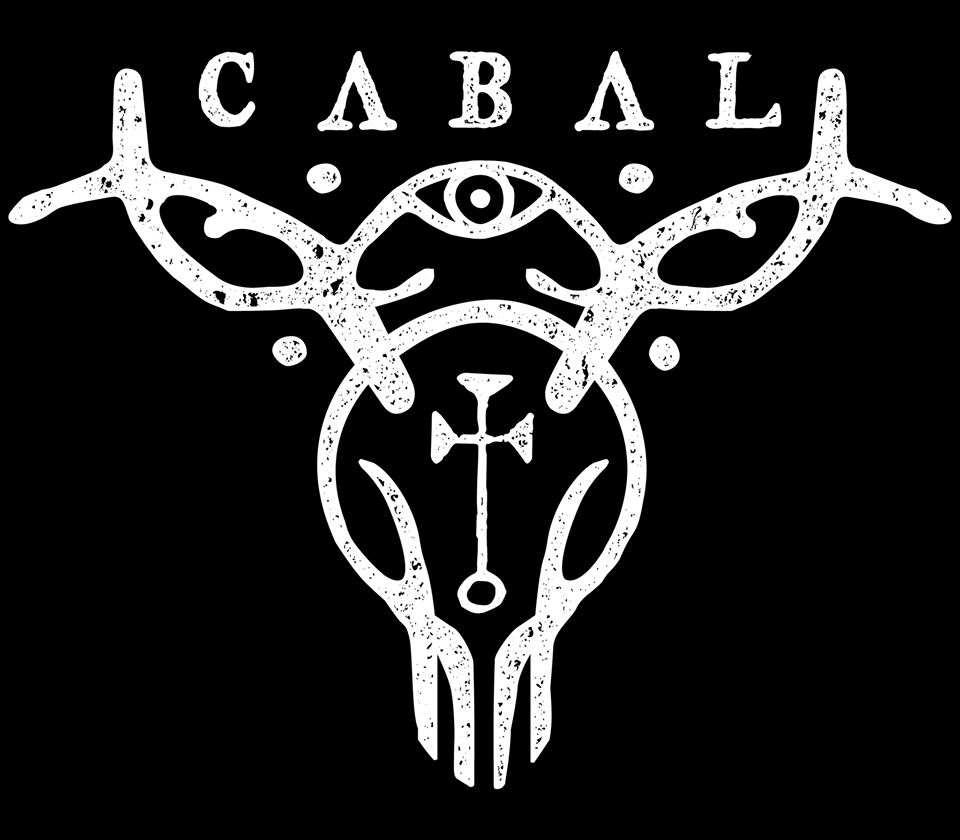 This is a reposting of a review written in 2020. Walking Shadow Theatre Company is bringing back this unique experience which I really enjoyed as did many of my readers. You can scroll to the bottom of the review for the new Dates for April and May 2022.
I'm not going to pretend I wasn't scared. When the directions to the Theatre contain instructions like, park in the lot inside the fence, go to the red door with the number 5 above it, someone will let you 15 minutes before show time, put the lotion in the basket. Ok I added that last part, but I swear the rest is true. Combine that with the fact that the audience has to be between six and ten people, roughly the number of counselors at a summer camp massacre, yeah I was a little nervous. Of course it was also the unknown aspect of the production. Cabal is billed as a play with puzzles and I didn't know what that meant. I suspected it was something like the "escape room" events one hears about, and I think in some ways it is, though I've never been to one. This was more like escape rooms, as we went through multiple rooms, and we weren't escaping them we were solving puzzles to move forward in the story. Here's the tricky part, I want to tell you something about the experience, but I don't want to tell you anything about it either. What's unique about this show, is not really knowing what to expect. This is like a real life video game, where you have to explore the environment and collect things to unlock the next level.
The story is that you and your fellow audience members are being initiated into the Order of the White Stag, but before you can be sworn in something happens and reality is altered and you must join Adepts, Thaumaturge Jack Nimble played by Jamie Case and Medium Morgan Zakar played by Laila Sahir to try and protect the Cabal. The play progresses with a number of ingenious puzzles punctuated by connecting dramatic scenes, the two combined furthers the plot. And that is about all I dare tell you about the plot. I'm not going to spoil the fun by describing the puzzles one has to solve. I will tell you that I was very glad to be with a group that seemed to have done escape rooms before. When we were first let loose in the room to try and figure out what we needed to do I didn't have a clue where to start. But before long I was following the other Initiates lead and played right along. The puzzles were challenging but fun and the natural teamwork that resulted was invigorating.
The production Management and Scenic and Puzzle design for Cabal were by David Pisa who is the Executive Director of Walking Shadow theatre Company. He also co-created the story along with the Scriptwriter and Performance John Heimbuch, who is one of the company's Artistic Directors. There were a lot of crew involved in putting these rooms together. The detail and quality of the rooms is rather incredible. For example when the… no, I can't say that, but when they pull… nope, can't mention that either. Trust me, the interiors are a 180 degree turn from the stark slightly creepy building in which it is housed. There is excellent use of projection, lighting and sound to create new environments and illusions. Bravo to the creativity and skill that went into Cabal.
Things to know: You need to come to this sober, you need to leave your cell phone and other personal belongings in secure lockers for the duration, there is no intermission and if you have to leave at any point after the show starts you will not be readmitted, There is no late seating so be on time, do not bring anyone extra with you, tickets must be reserved in advance it's a maximum of 10 people per show, you will walk, sit and stand at different times, but it is accessible for wheelchairs and walkers. You will need to embrace the unexpected, rise to the challenges, and let go and have fun. I highly recommend this experience, it's a great activity for families with older kids, or a group of friends of any age. I'd recommend finding a performance that has 4 to 10 slots still available and getting another couple or group of friends together, I'd do that if I hadn't already experienced it. The downside is that it wouldn't really be a good show to repeat. It would take the fun out of it for the others if you already knew what needed to be done to move on. Cabal runs through March 1st for more information and to purchase tickets go to https://www.walkingshadow.org/ .
**** Updated dates for 2022
CURRENT PERFORMANCES DATES:
Wednesday, April 13 (7:30pm) – Preview
Saturday, April 16 (7:30pm) – Preview
Monday, April 25 (7:30pm – Preview
Wednesday, April 27 (7:30pm) – Preview
Friday, April 29 (7:30pm) – Opening
Saturday, April 30 (7:30pm)
Monday. May 2 (7:30pm)
Friday, May 6 (7:30pm)
Saturday, May 7 (7:30pm)
Monday, May 9 (7:30pm)
Friday, May 13 (7:30pm)
Saturday, May 14 (7:30pm)
Sunday, May 15 (2:00pm)
Thursday, May 19 (7:30pm)
Friday, May 20 (7:30pm)
Saturday, May 21 (7:30pm)
Sunday, May 22 (2:00pm)
Wednesday, May 25 (7:30pm)
Thursday, May 26 (7:30pm)
Saturday, May 28 (7:30pm)
Sunday, May 29 (2:00pm)